See your
home

in a different

light

.
Residential LED lighting can improve the look and feel of any room in your home – from indoor areas like your kitchen and bedroom, to outdoor areas like your pool enclosure and front of home. LED lighting emits less heat in your home than traditional lighting, thus making it an energy efficient and cost efficient alternative.
Liquid Lights LEDS takes pride in enhancing the existing beauty of your home. We provide LED lighting solutions tailored to your lighting desires. We not only provide LED lighting for aesthetics, but we also provide LED lighting to the front of your home for added security, as well as LED lighting in dim-lit areas for safety.
Operating your LED lights is simple. Our lighting systems are controlled with a hand-held remote or by using an app on your cell phone. Our lighting systems are also compatible with Amazon Alexa.
For customers, seeing is believing. We always offer free quotes, where a lighting technician will come to your home with a demo kit. This allows you to visualize exactly how our LED lighting system will function and look in your space.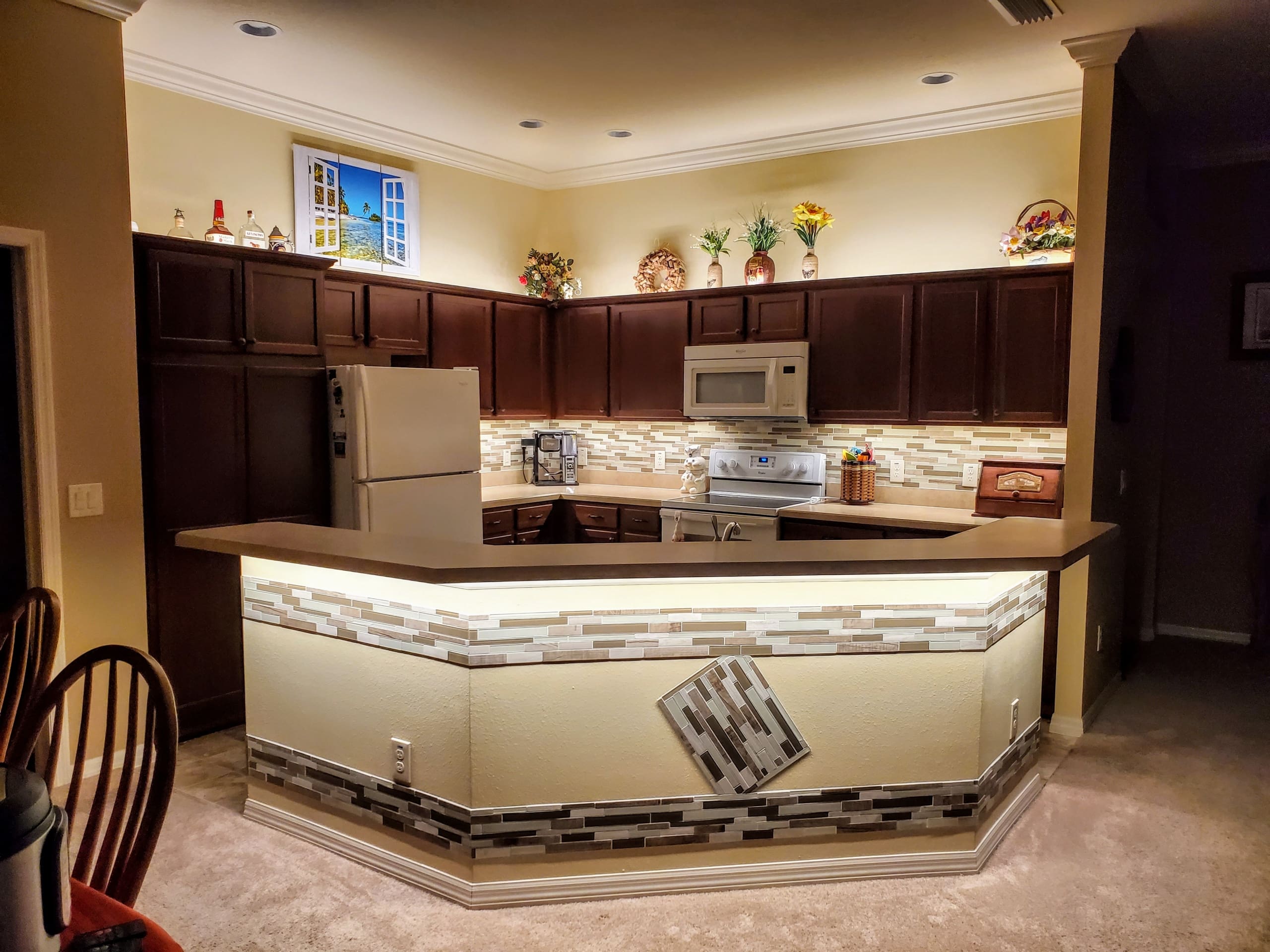 We Make Your Home
Brighter
See more about our residential projects
We provide a  5 year warranty on our residential installations.
*Ask us about our protection plans*
Contact us today for a free quote!